Meet the Team at Insurance Billing Outsourcing
We are a team of dental professionals with more than 130 years of experience in successful claims processing for both medical and dental insurances.
Leslie Icenogle – Founder | CEO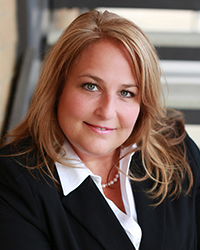 Leslie has been a Practice Manager and an Implant Coordinator in the Oral & Maxillofacial Surgery field since 1986. She obtained her AAOMS certification for medical and dental coding, and has been filing dental surgery claims for over 30 years. She is a certified dental radiographer specializing in CBCT imaging and its many applications in the dental field.
Leslie obtained her Fellowship with The Association of Dental Implant Auxiliaries. She is a member of the Academy of Dental Management Consultants, National Speakers Association, Speakers Consulting Network, CareerFusion, AAOMS, and AADOM.
Leslie has two adult children, Ryan and Chase, and resides in Westfield IN with her husband of over 35 years.
Dr. Michael Bennett – Vice President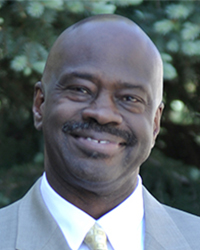 Dr. Michael Bennett was born and raised in Chicago, IL. He has resided in Indiana since he graduated from Rose-Hulman Institute of Technology with a Bachelor of Science degree in Mechanical Engineering. Dr. Bennett attended Indiana University School of Dentistry, where he received his Doctor of Dental Surgery degree. He completed his residency in oral and maxillofacial surgery at Indiana University School of Dentistry. Dr. Bennett has maintained an oral surgery practice in the Indianapolis area for over 27 years.
Dr. Bennett is the past President of Indiana University School of Dentistry Alumni Association. He is active in many community organizations, and is a member of the ADA, IDA, NDA, and AAOMS.
Kami Bertram – Director of Operations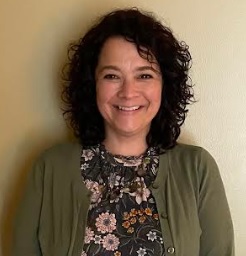 Kami Bertram has a degree from Ball State University in Special Education.  She taught in Virginia for two years before moving back to Indiana to teach for the New Castle school system. Deciding that she wanted to have a career change, she began working for a local Optometrist. Kami was an Optician for nine years and found that she really enjoyed the billing and coding aspect of the job. This led her to the decision to go back to school and get a degree in medical billing and coding. 
She graduated in November of 2016 from Career Step as a Certified Professional Coder. In March 2017 she began working for IBO. She is a member of AAPC and continues to further her knowledge using all of AAPC's resources. Her work background and education has given her a strong understanding of medical billing and coding. She is also a certified coding expert though AAOMS.
Kami resides in New Castle with her husband and two daughters. She enjoys her family time and traveling. 
Courtney Williams – Dental Team Lead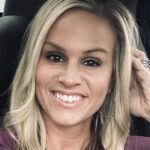 Courtney Williams has been working in the dental field since 2008. She participated in an on-siteinternship at a local dental office during her senior year of high school. After graduation, that same office extended an offer of employment and that started her dental career. Courtney has worked on the clinical side of dentistry as well as the administrative side. She takes great pride in providing satisfactory customer service and has seen the benefits of satisfied customers working in both the front and back offices. Although she enjoyed both areas of the dental office, she came to realize that administrative work was where she excelled.
When not working, Courtney finds happiness in spending time with her dog.
Ashley Broome – Business Development Manager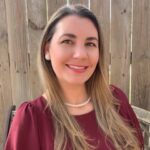 Ashley achieved her RDA in 2003 from Dental Assisting Options. She acquired a passion for training new employees and was offered a lead assistant position within two years of starting her career.  Her interest in learning more led her to pursue insurance and treatment planning.  In 2008, while still maintaining her assisting position, she began working with insurance billing and verifications.  Her continued professional development quickly opened the door for an office management opportunity. 
After 15 valuable years of office experience, Ashley commenced her journey with Insurance Billing Outsourcing.  And has been working with IBO since 2018. Her position allows her to foster her passion for teaching and mentoring while working with dental insurance.
Ashely resides in Texas with her husband and their three children. She enjoys being a mom, traveling on the beach, and living outside city limits.
Kristen Meier – Financial Manager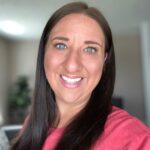 Kristen Meier has a degree from Ball State University.  She taught for three years before becoming a stay-at-home mom. When her oldest child started kindergarten, she was a member of the business team for a large pediatric dental office in Fishers, IN. She worked for that office for eight years, before returning home to teach English online to children overseas. Kristen is putting her dental knowledge to use by working with IBO on our leadership team.
Kristen was born and raised in Rochester, NY, and moved to Indiana in her teens.  She is married to her high school sweetheart, and they have two wonderful teenage sons. In her free time, she enjoys reading, shopping, attending her son's multiple sporting events, and spending time with friends and family. Kristen and her family reside in Fishers, Indiana.
Rachel Rosales – Dental Team Lead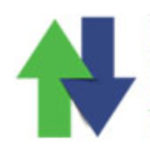 Rachel's photo and bio are coming soon!